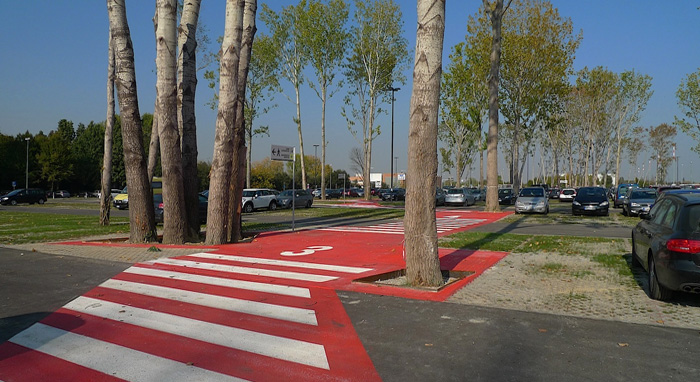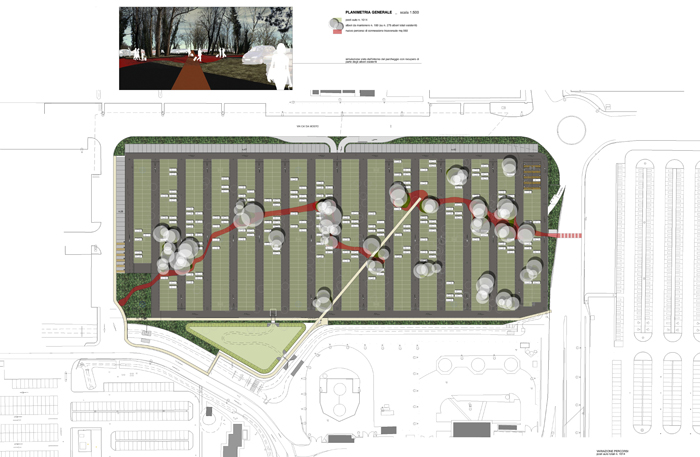 The project for the new car park at Marco Polo di Tessera airport is made by balancing the unavoidable need for locating car parking spaces (approx.1200) and the measured removal and preservation of existing woodland.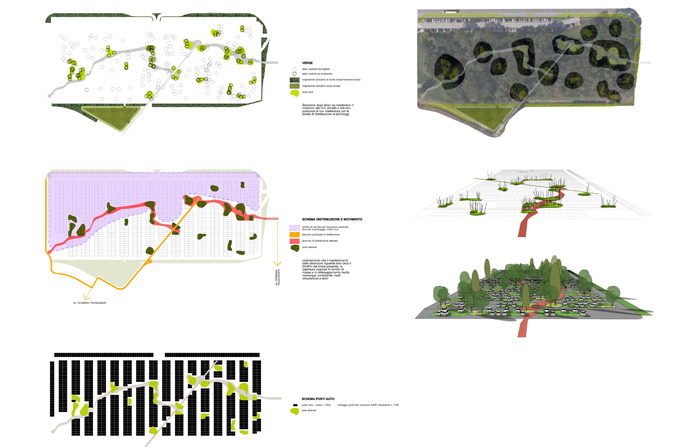 It derives from an organisation of wooded spots that linked between themselves through a winding track, form the framework for a new tree-lined route. The route identified with the surface coloration of the sidewalk has the job of receiving and directing pedestrians to the car park.
The wooded spots are highlighted at ground level with the maintenance of the areas free of paving and the original quota with differentiated altimetric advancement. This allows the enlarging of the pre-existing wooded island characteristics and maintains the absorption/transpiration needs of the vegetation.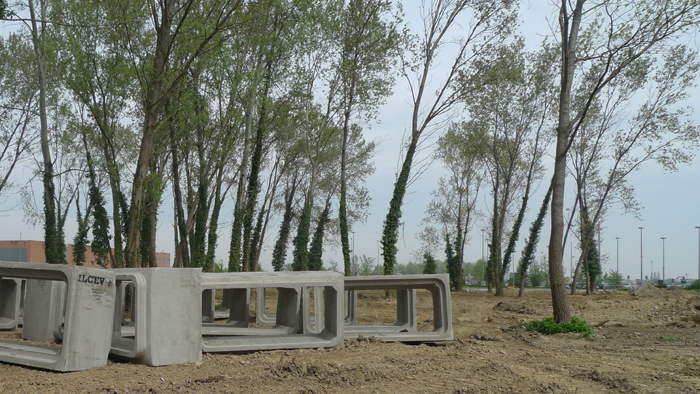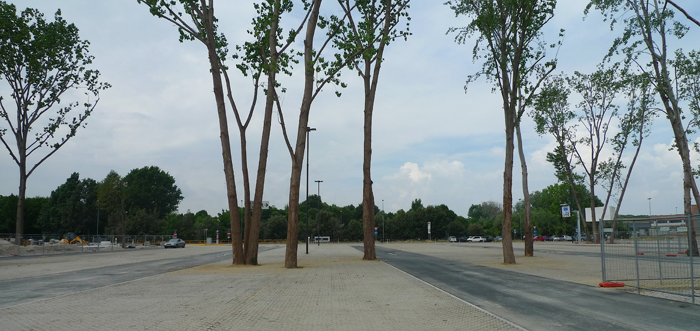 Credits
Tessera, Mestre (Ve), 2011
Client: Aeroporto Marco Polo S.p.a. SAVE
Project: Made associati _ Michela De Poli & Adriano Marangon
under construction