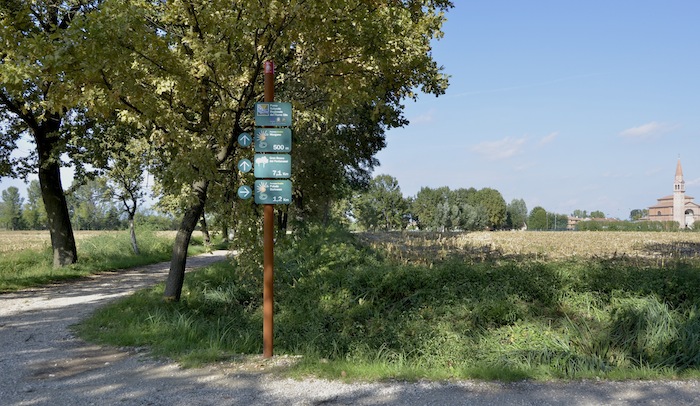 The project defines the composition criteria for the external and internal communication plan at a regional park.
Two project principles: the first that co-ordinates the integration with general dispositions (Regional Plan – Directional Signing for Tourists and the R.E.V. – Rete Escursionistica Veneta – Veneta Excursionists Network), the second that underlines the specificity of Parco del Fiume Sile. With regards to the integration, following models proposed by R.E.V. for colour, shape and composition, the project identifies how to reach the Park with the insertion of large external scale, territorial dimension orientation signing at the Park limits.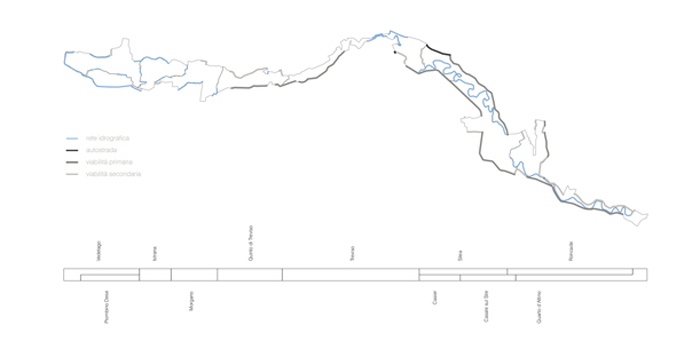 The specificity of Parco del Fiume Sile, which is difficult to ascribe to models proposed by R.E.V. was the subject of critical elaboration and for the formation of the type of articulated signing to serve as an element of connotation and recognition of this specific area. Homogeneity and flexibility were the guiding criteria for the organisation of an informative and co-ordinated system.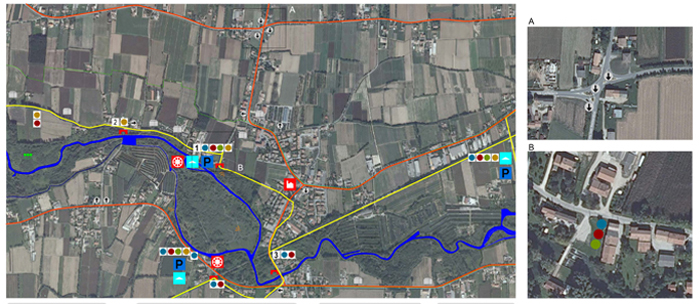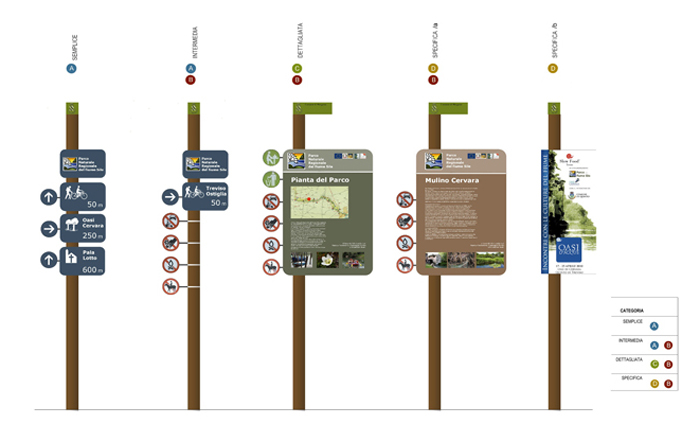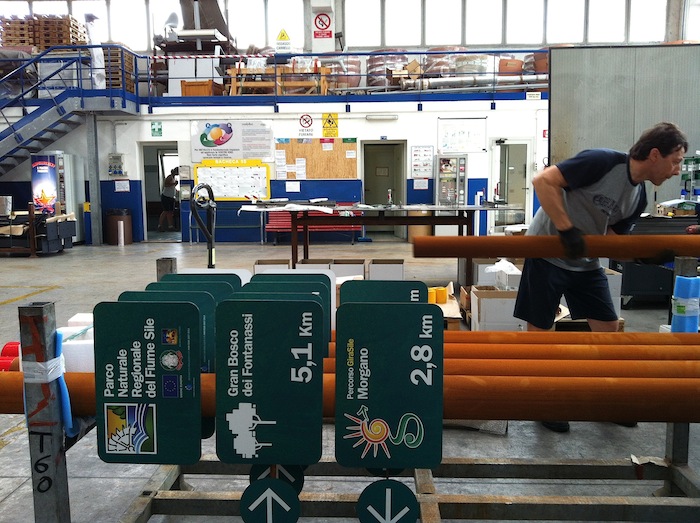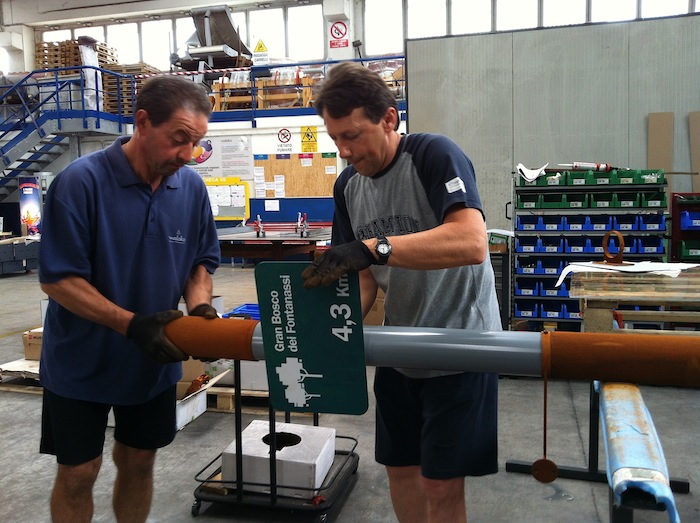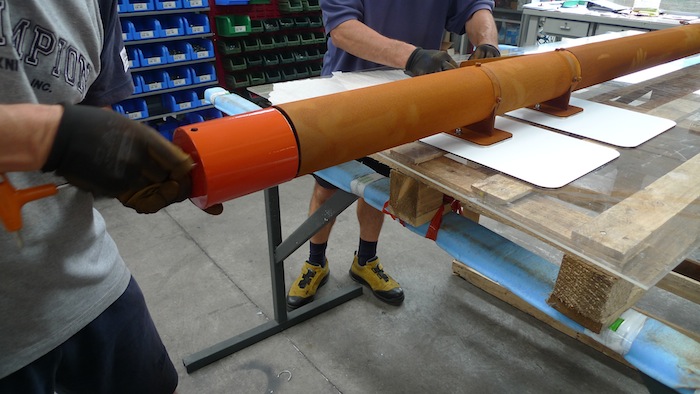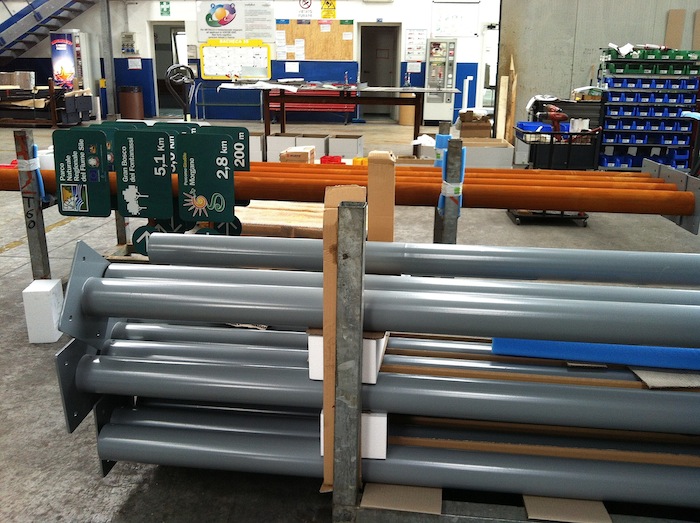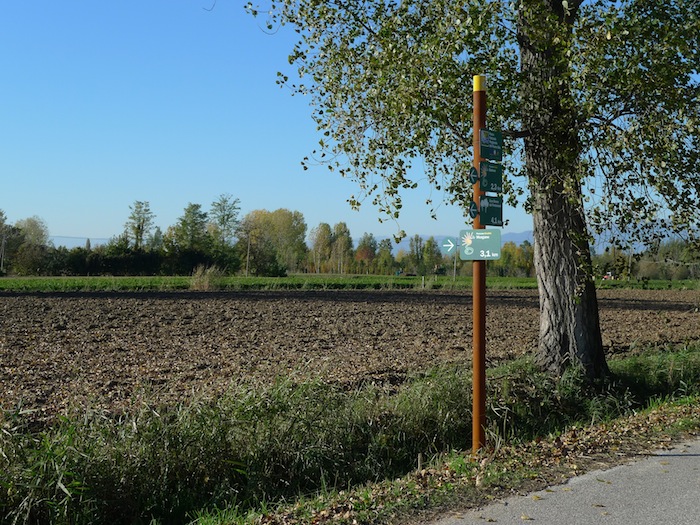 Credits
Treviso, 2010 _ 2012
Client: Parco Regionale del Fiume Sile
Project: Made associati _ Michela De Poli e Adriano Marangon
Prize
Prize for Urban and regional planning "Luigi Piccinato"