The intervention, that is unequivocal, regards two building units that are joined together by a distribution zone where both vertical and horizontal connections are located. The two parts of the intervention are represented firstly by the ex-custodian's house, and secondly by the garage building. On the ground floor the offices of the municipal police (in the ex-custodian's house), the garage, a part of the archives and a small storage room are located; on the first floor a meeting room for associations with hygienic services and the Municipality paper-based archives.

The limitations of the pre-existing buildings' boundary and and shape restraints gave rise to a planimetric redefinition of the project and to a reconfiguration of a section of the building.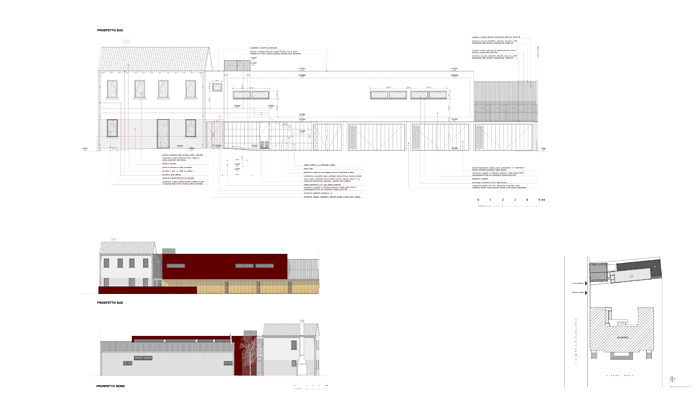 The new archive building on the first floor is set unevenly with respect to the ground floor thus offering protection to the garage accesses.
The need for this extension takes into account the blocking off of vertical connections (stairs and lift) that are no longer an autonomous unit separating the two buildings but integrated into the new building and therefore resolving the problem of attaching the two buildings with a entrance/passageway area partially glassed and, in any event, made from different materials.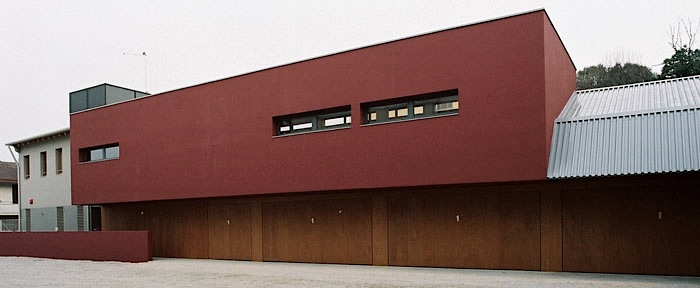 Credits
Quinto di Treviso, (Tv) 2001 – 2004
Client: Municipality of Quinto di Treviso
Project: Made associati _ Michela De Poli & Adriano Marangon
Structure: Silvano Nascimben
Safety: Francesco Merlo
Surface area: 297sq mt.
Cost: €450.000,00
Photo: Alessandra Chemollo, Adriano Marangon