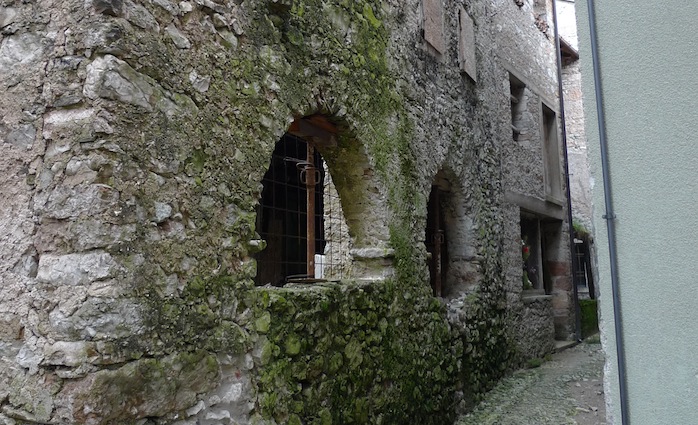 The aim of the renovation project of the property named 'Portic Dal Duro' is the valorisation and fruition of the existing property declared as a 'Popular Hotel' by regional provisions. The renovation will occur by qualifying the existing structure and preserving the dimensional character of the environment to be frequented and utilised as a hotel, hence as a touristic property.
The project considers the sum of the adaptations to be put into place with respect to current regulations and, at the same time, the optimisation of the actions that allow for a usage of the property as per the functions established beforehand.
In addition, the particular historical/landscape conditions are considered in context to which the work assumes as a priority a respect for the perceptual landscape balance that involves all of the historical centre of Erto.
For this intervention the operation is set up for all of the interior of the building whilst respecting the material integrity of the perimeter stone walls.
Credits
Erto (Pn), 2010
Client: Comune di Erto e Casso
Project: Made associati _ Michela De Poli e Adriano Marangon
Structure: Studio Toso Riccio Ingegneria
Installations: ing. Stefano Melato
Safety: geom. Vito Rizzo
Cost: €260.000,00