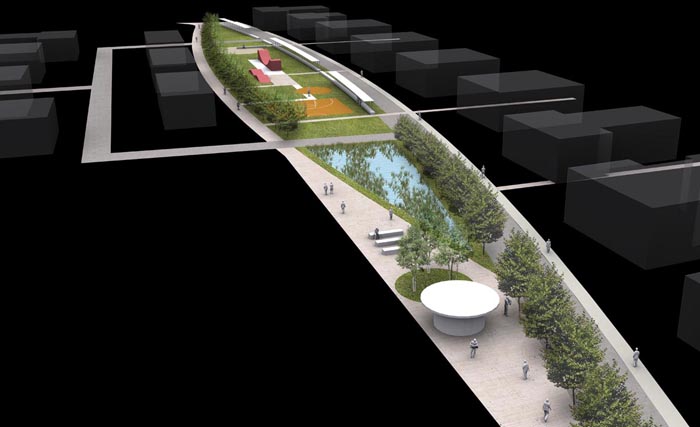 The new ISOLA VERDE residential installation has a central space at its origin. The homes are organised overlooking a free area laid out both in its shapes and spaces to host open-air activities and socialisation and in which to play and meet. The areas include children's play-park equipment, roller skating, free movement space….
Other than being a green space it is a functional and serviceable space that provides for energy containing elements, active systems for energy capture, recovery of rain water, herbal purification,…
The landscape garden design, composed of low maintenance trees, shrubs and herbs, form characteristic areas for short walks.
Easy pedestrian and bicycle movement are assured, independently from the roadway.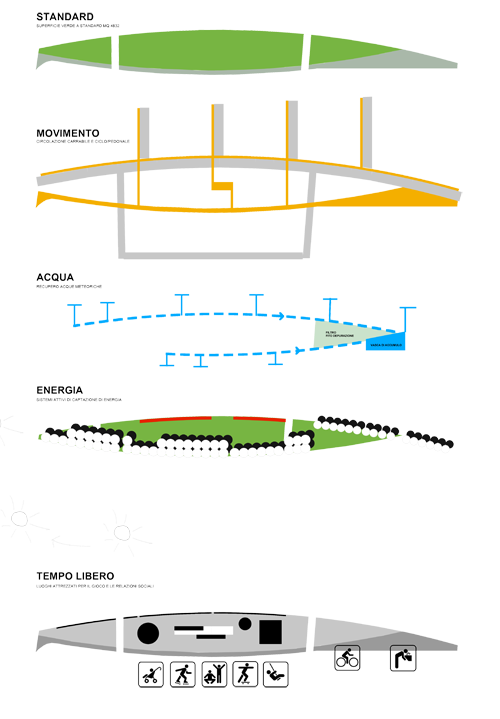 Ponte Crepaldo (Ve), 2008
Client: Immobiliare Il Leone d'Oro>
Project: Made associati _ Michela De Poli e Adriano Marangon
Area: 8.000 mq