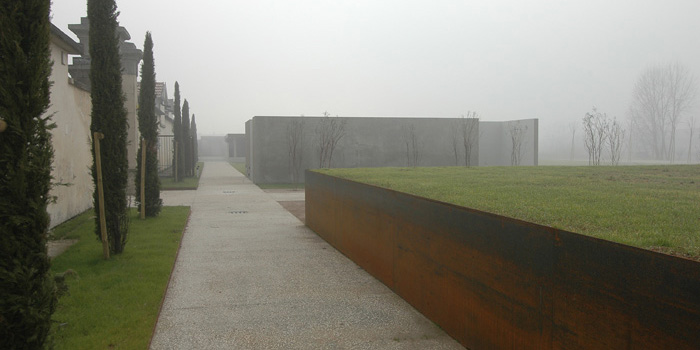 A small cemetery and its enlargement is the theme of a formal reorganisation regarding accessibility and functionality in an area situated near to the historical centre of Comune di Pieve di Soligo, along a busy main road at the foot of a suggestive hill landscape. At the present time the cemetery is formed by two systems: the first refers to the original installation and is characterised by an axiality that joins both physically (by a footpath) and visibly, the access to the San Martino church (a small historical church in an elevated position with respect to the cemetery ground level), the second system identifiable with its recent enlargement (1980)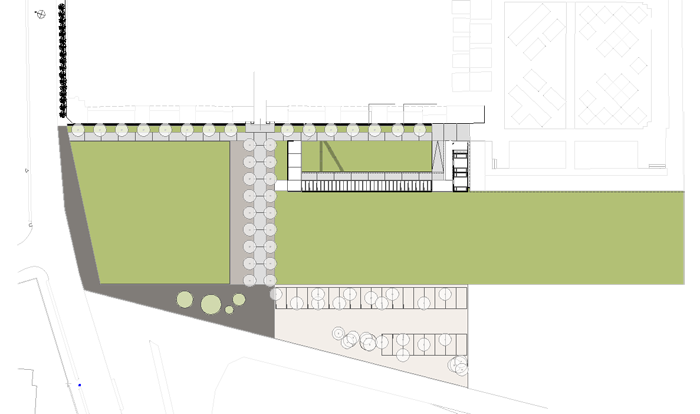 The project proposes to:
enlarge the burial area, according to the necessity that has emerged from Municipality data
plan for successive, congruent phases of enlargement
reorganise the external space to improve the pedestrian accessibility and recuperate the function of the cemetery's own urban services
With this aim the project foresees both a formal and functional cleaning of the external space next to the cemetery, currently promiscuous and disorganised in its different functions (i.e. accessibility; link between the different enlarged parts; utilisation of the minor services used for the the care of the graves; waste management), the project is composed of simple partitions and surfaces that create progressive and ordered areas 'of passage' towards the place of burial.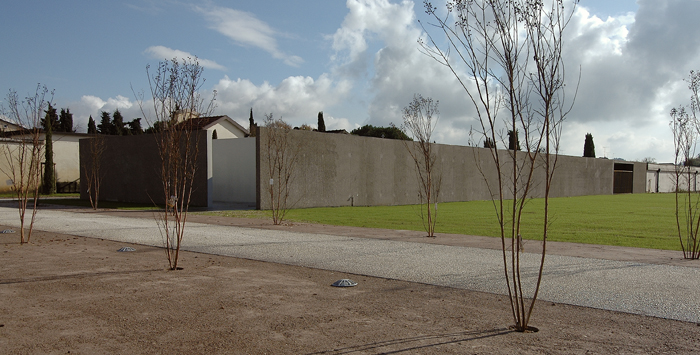 Credits
Pieve di Soligo (Tv), 2010
Client: Comune di Pieve di Soligo
Project: Made associati _ Michela De Poli e Adriano Marangon
Structure: ing. Andrea Rigato
Safety: geom. Vito Rizzo
Costs: €360.000,00
Photo: Adriano Marangon, Corrado Piccoli