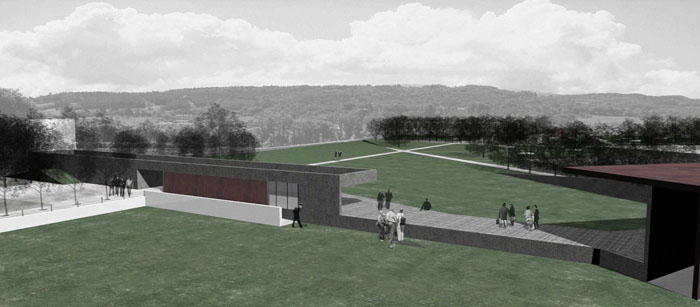 Through the re-planning of the role and the connections between the single parts and surroundings, a park has been designed to broaden the value of the public space by means of new activities and new functions, thus elevating the level of social, cultural and economic relevance. In this aspect, the route for a sustainable development of the area is realised through spontaneous social catalyst elements and activity attracters determined by the quality of the different areas.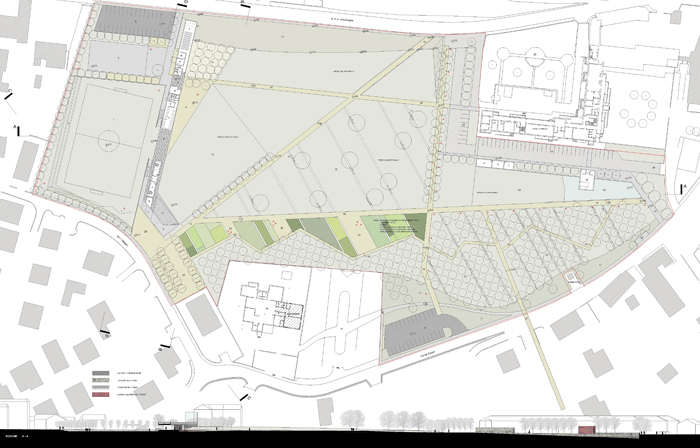 The project assumes as principle sorters of the elements that characterise the site: the present urban fabric
- existing pedestrian paths and routes suitable for vehicles
- principal visible orientations
- existing activities
For this the first action was to evaluate the conditions on board, revealing that the existing mobility is interrupted by the pedestrian paths and therfore problematic, due to the intensity and quality of the traffic in relation to the s.s. di Alemagna, and in addition the built-up area places itself almost casually as a discontinuous border.
From here the choice to create a limitation in the relationship with the principle vehicle routes, physically and visibly distancing the perception from the edge of the road to the east. Through an inclined plane a 'respect zone' has been created that mitigates the contact with the passage of vehicles.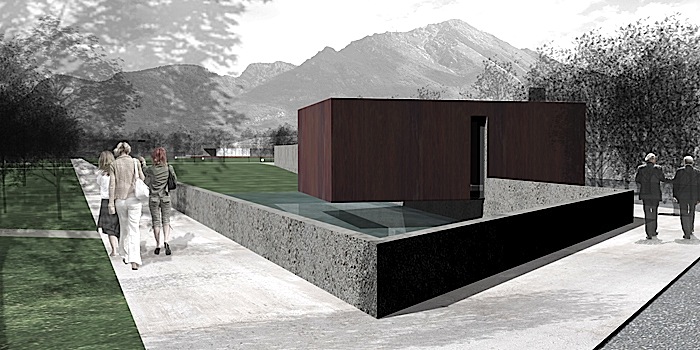 The re-linking of the existing pedestrian mobility recuperates the paths and brings them together in the internal green area like directional axis of the pedestrian-bike paths that 'use' the park as a linking/crossing area of this part of the town.
The theme areas:
the public manifestation area
the Great Tree area
the garden of seasons
the space of silence
the children's play area
the sports area.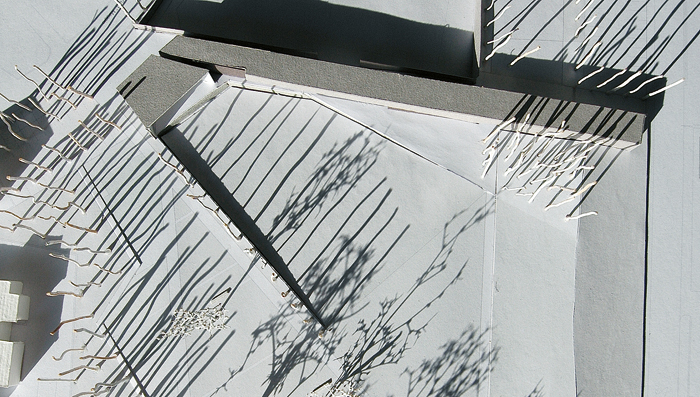 Credits
Ponte nelle Alpi (Bl), 2007
Client: Comune di Ponte nelle Alpi
Project: Made associati _ Michela De Poli and Adriano Marangon
Cost: € 1.920.000,00, 1st stage € 600.000,00
1st class Project