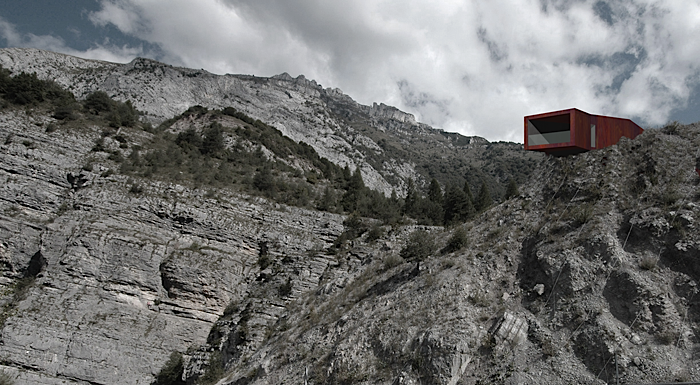 The area where building will take place is an exceptional site where morphology and vegetal arrangements contribute to accentuating the sacredness of a place of memory where man must remain a silent witness and beneficiary.
The touchstone for the project stems from an observation of the complexity of the existing landscape and seeks to contribute to the making of a new "equilibrium" in an area greatly altered the moment in which an appreciable flow of people come to use the space. Using the quality of the site as a starting point, the project aims to organize the movement of people, their fruition, and their stay in such a way as to bring greater awareness to the time they spend there and to the observations they make.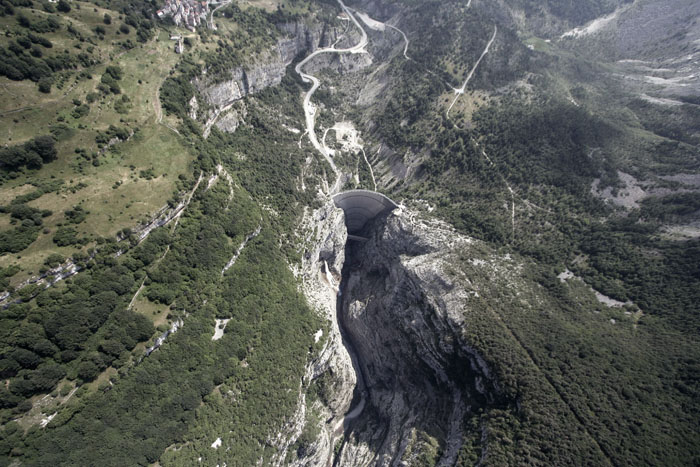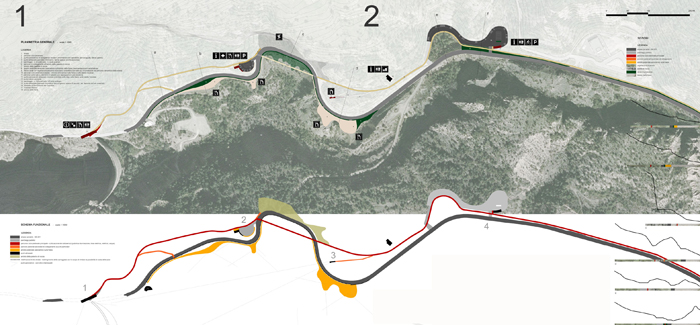 The general philosophy of the project is one of keeping to a minimum the number of interventions.
The project will impact on the territory in 4 building points interlinked by a system of paths and relationships.
Giving rhythm to the paths, the "objects", the architecture, will constitute bases where the functions requested by the administration, namely an information point, toilet facilities, first aid point, etc. are located. Their positioning is such that they take account of the main views in terms of the territorial dimension – to better understand how a mountainous system is organized – and in terms of the local dimension – to present a visible reconstruction of the disaster area, taking in the line of detachment of the mountain, the landslide, the dam and the town. The configuration they take emerges from the site, but diverges in their form and material.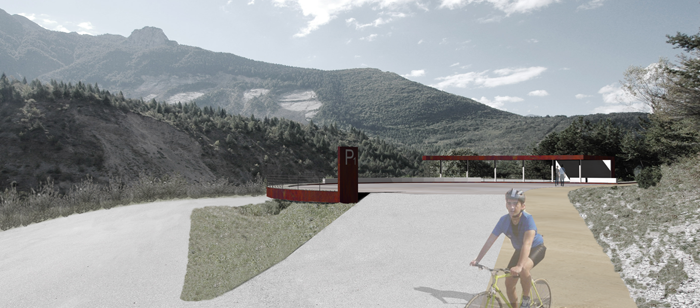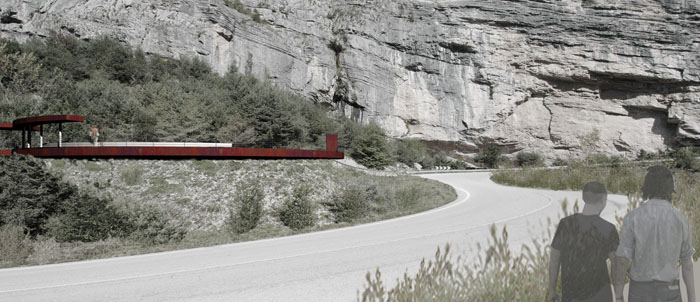 The new interventions are treated as recognizably added objects placed on the existing ground, almost without touching it. This condition, underlined through the use of materials, reveals their significance as added objects and is applied both to small volumes (the welcome pavilion and viewing point no.3) and to the parking area objects. The latter are built all of a piece with the small volumes housing the services and information. These simple-shape objects provide a new order to the spaces and a means of orientation to the visitor.
To respond to the requirements for parking facilities it was decided not to build fixed and underground containers. Manufactured architectural components that recall dense urban situations will not be introduced, bringing economic savings and thus enabling the project to operate in favour of feasibility.
The objects consist of:
1. Visitor Welcome Viewing Area
2. Service area with car park P1
3. Viewing area
4. Service area with car park P2
It is important to build "special" observation areas that can reflect the complexity of the dimensional and morphological system, i.e. the contrast of the mountain with a view in the distance of Longarone. For this reason two types of itinerary were conceived.
Itinerary 1. Main cycle/footpath
Itinerary 2. Landslide Area Panoramic Footpath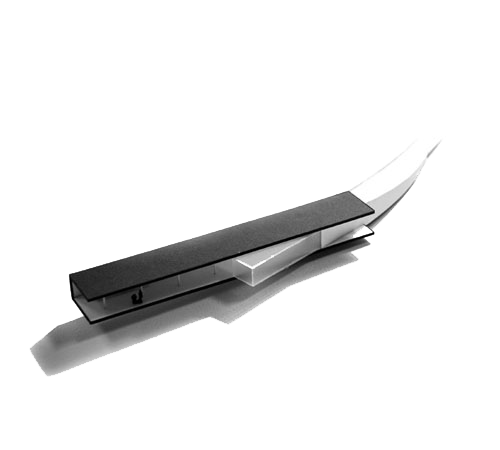 Credits
Erto e Casso (Pn), 2007
Client: Comune di Erto e Casso
Project: Made associati _ Michela De Poli e Adriano Marangon
Competition – first prize