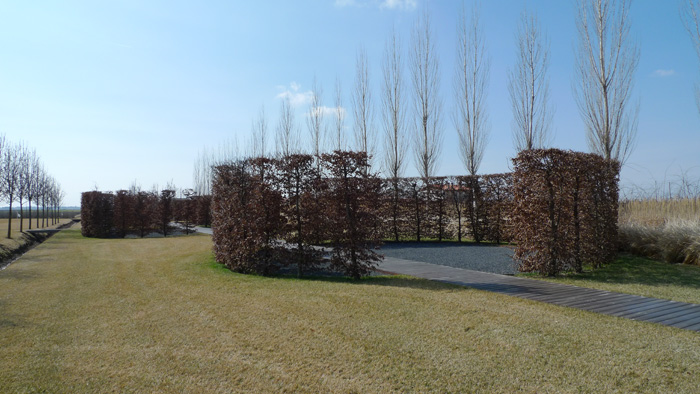 The countryside area is the place for this project where the balance between agricultural field and garden must be considered. A countryside where the simple but primary elements of the land reclamation, become the material for the project.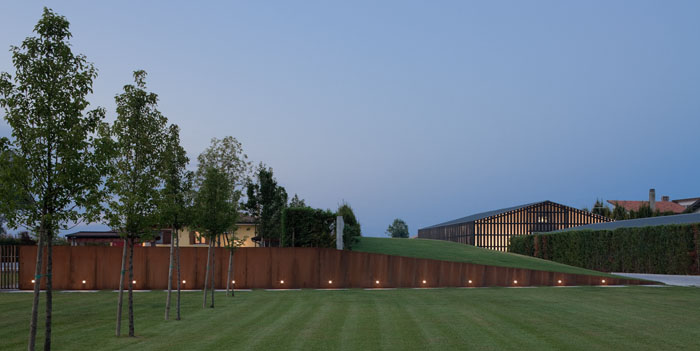 The site is a huge flat ground reclaimed from agricultural employ with two different functions: private house (family's garden, swimming pool, …) and factory (parking, storage materials, …). The owner has requested we resolve this wide space with a just one design able to split, without divisions.
To combine spaces with several uses and spaces with different owners. Opening a desire to enjoy this vast landscape (with an incredible dimension for this sprawl zone) and its rules (flat land, row of trees  and funtctional water) for him and for visitors.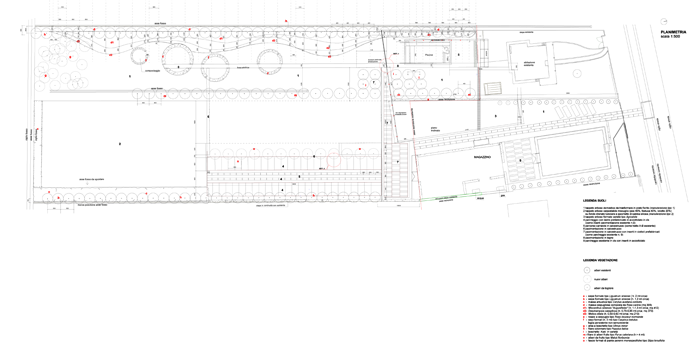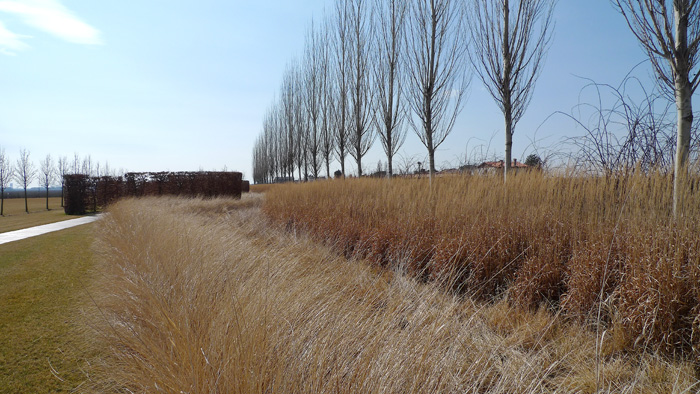 The concept: we have taken all the element presents around it and condensed in this area (as a significant piece of the land).
The result is a park, open all around, where filter plant or wood fence, unite in and out. Where grass plants are fluent natural elements, allowing the design of several spaces.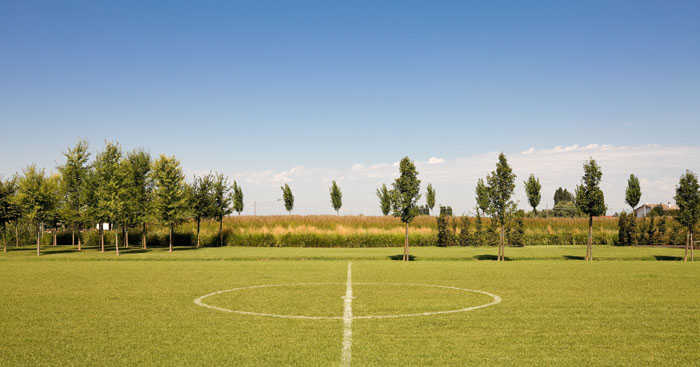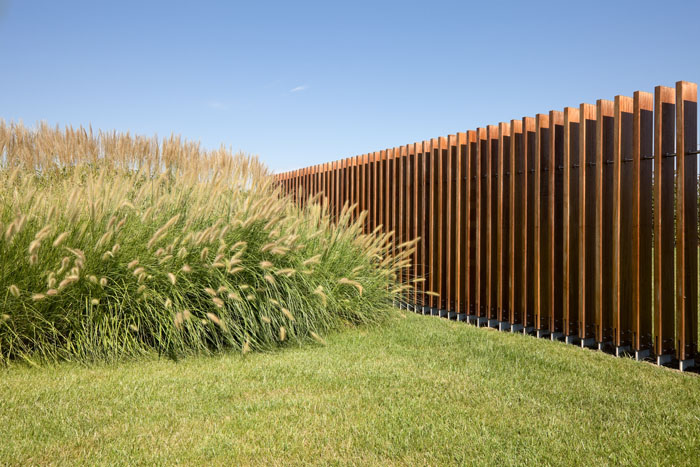 Four circles create a quite site to stay, to think, to reflect, relax. They are defined measurable small gardens, closed by carpinus betulus border. In the middle a direct wood path linking different circles paved with black pebbles.
The owner is planning to expand his company, indeed in the centre, the park area has been vacated but around the plants are growing to prepare an emotional surrounding.
A playground, for football workout, has been created for leisure workers.
The general effect is an exciting concept organized by forms and colours that continually urge a relationship with the countryside.
Credits
Eraclea (Ve), 2008
Client: L&S group srl
Project: Made associati _ Michela De Poli e Adriano Marangon
Consultant: dott. agr. Giovanni Claudio Corazzin
Area: 11.000 mq
Photo: Marco Zanta, Adriano Marangon, Michela De Poli