The site is a large open space with house acting like a organisational matrix characteristic of the land that composes the arrival at the sea in the Cavallino Treporti Commune. The surrounding area crossing large cultivated areas visibly terminates with the large wooded mass of the seaside pinewoods.

The first aim of the project is the maintenance of the extraordinary dimensions of the open space coupled with the quest for a useful evaluation in building a domestic relationship house/garden, in addition to screening views and noise coming from the seaside road nearby.
The result, realised in stages, is the composition of hedge fences and trees that increase the effect of 'vastness' and of free perception of the green area. The use of plants retrieves species found in the Venetian sand dunes and behind them.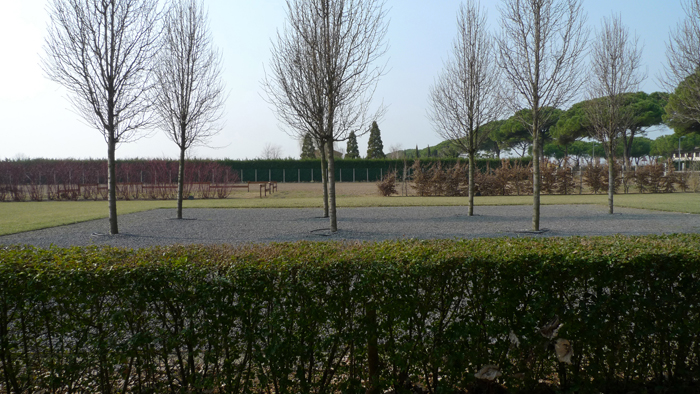 Credits
Cavallino Treporti (Ve), 2005
Client: Private
Project: Made associati _ Michela De Poli & Adriano Marangon