ORTO X ORTO project is a transitional project. It represents an occupation phase of an area initially destined for residential building plots, but not yet built. The actual economic contingencies in continual change cause you to reflect on the multifunctional use of the spaces to render them the most flexible and functional for the real demands of the community.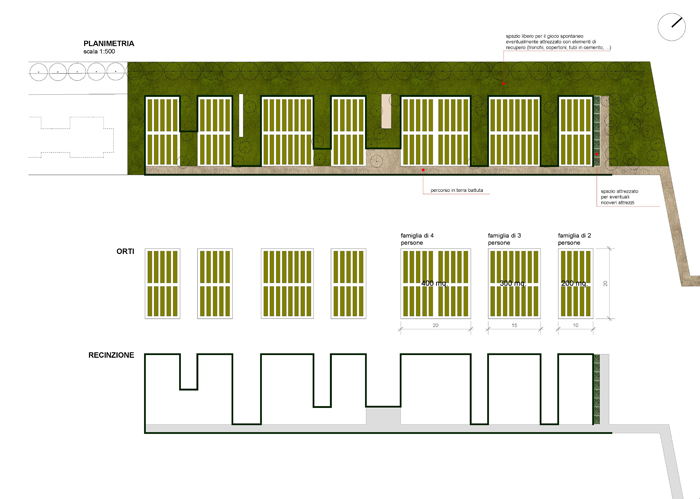 From here the choice to use an area not yet built on as a container of multiple activities that are able to coexist and change.
It is therefore a project in movement and with diverse possibilities of evolution. The end is that of constructing an area for residential use with different purposes:
domestic garden allotments for self-consumption that can be enlarged according to the needs (modular programming of the allotments to be taken over in phases)
play areas for children;
socialisation places, exchange and protection (activities that guarantee the necessary small maintenance jobs)
The allotment space could be managed by single families, by association groups to grow 'locally' produced products distributed to residents.
The area design is very simple as are simple the useable materials. The scansion of the allotments is based on a self-consumption need evaluated at 100 mq for two people, the tree-lined structure is predisposed for the successive change of the area laying out the trees according to the functional necessity of the allotments and to the occupation of inhabitants that could happen in the future.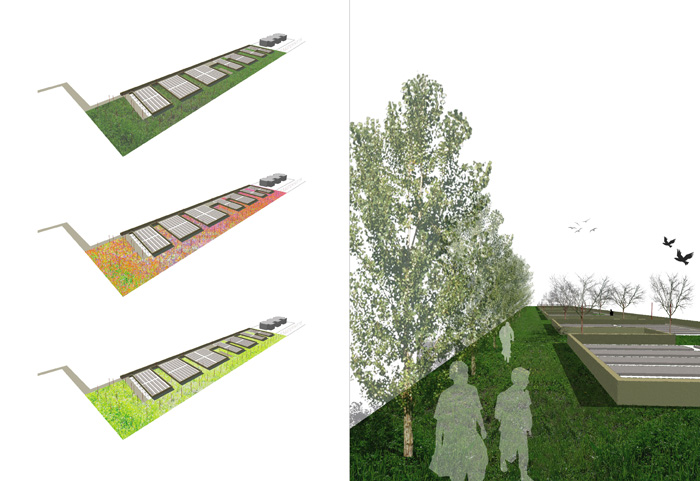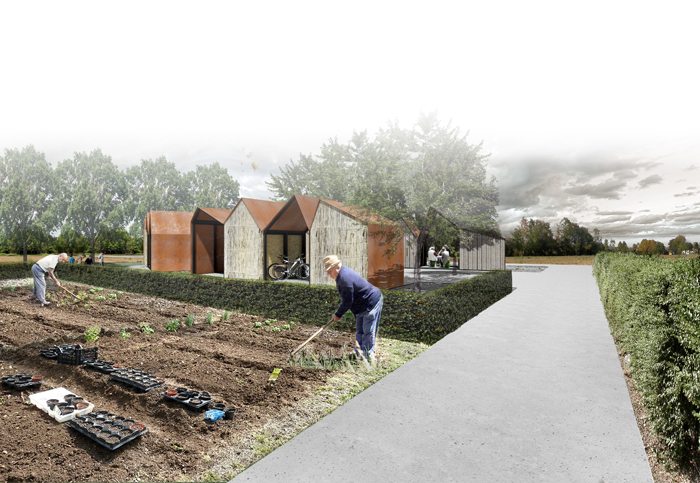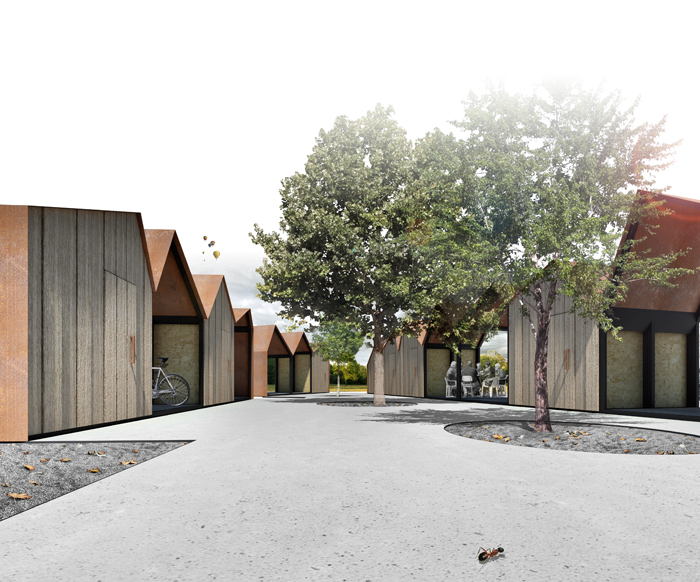 Credits
Ponte Crepaldo (Ve), 2009
Client: Real Estate Il Leone d'Oro
Project: Made associati _ Michela De Poli e Adriano Marangon
Area: 2.000 mq.