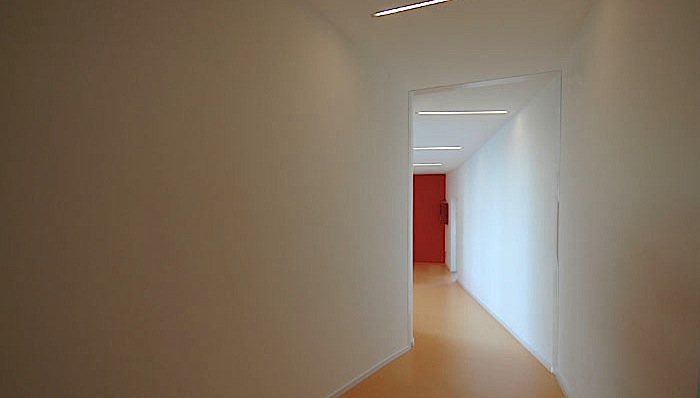 The project is an expansion of an existing nursery school, built in the 80's and consisting in some pavilions belonging to a central core with entrance and distribution
The design approach is developed with a reconfiguration of interior spaces in existing buildings and with a location of new volumes, distinct from the current volume in the formal and functional way.
The "radiocentric" structure of the existing school keeps the same functions. The new volumes will contein the lunch room and adjacent service areas (kitchen, pantry, cook service, laundry, storage).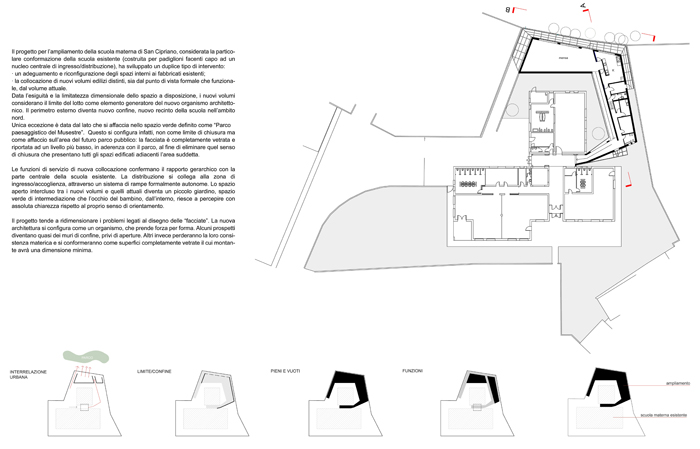 Given the small size and limited space available, the limits of the area will be the generator of new architectural organism.
The outer perimeter becomes a new border, like a new fence of school in the north side. The only exception is the side facing the green space called the "Landscape Park of Musestre.
This constitutes not as a limitation but as an overlooking on the future public park: the facade is fully glazed and returned to a lower level, in adherence with the park, in order to eliminate that sense of closure that have all built-up areas adjacent to school.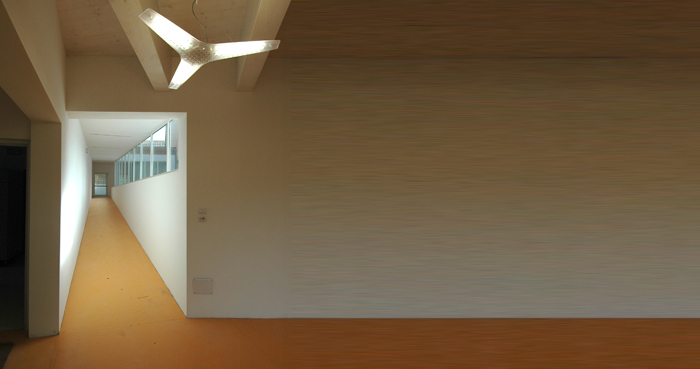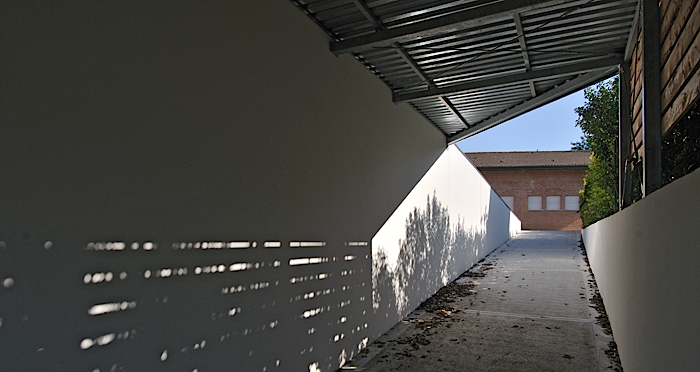 Credits
San Cipriano, Roncade (Tv), 2008
Client: Comune di Roncade
Project: Made associati _ Michela De Poli e Adriano Marangon con Tepco srl
Costs: € 365.729,00
Photo: Adriano Marangon, Corrado Piccoli