Concept:
The intervention originates from the exceptional state of an existing free space inside the city, and its permanence, through a re-interpretation, that is the characterising element of a project that wants to provide continuity to the urban landscape re-proposing the complexity through the inter-relation between spaces and buildings.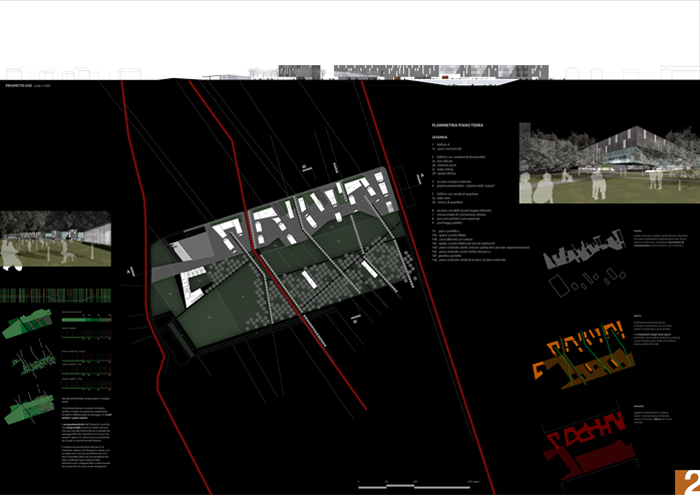 The re-linking of parts of the city that are unexpressed and interrupted contributes to the vitality of the area and its contextual integration. (it is interpreted as a knowing rearrangement)
The site occupation process works in favour of a concept of unity in the architectonic subject (constructed space) and the green subject (garden landscaping).
The volumetric layering and the dynamism of the ground present themselves in such a way as to differentiate in their multiple possible forms diversified opportunities of functional and sensorial experiences.
Each open space and building has a direct involvement with the city life and is called on to participate in it through its external formality and internal functionality.
The open space is a dimensional off-scale area and represents the anomalous event in the urban design able to attract attention and activity.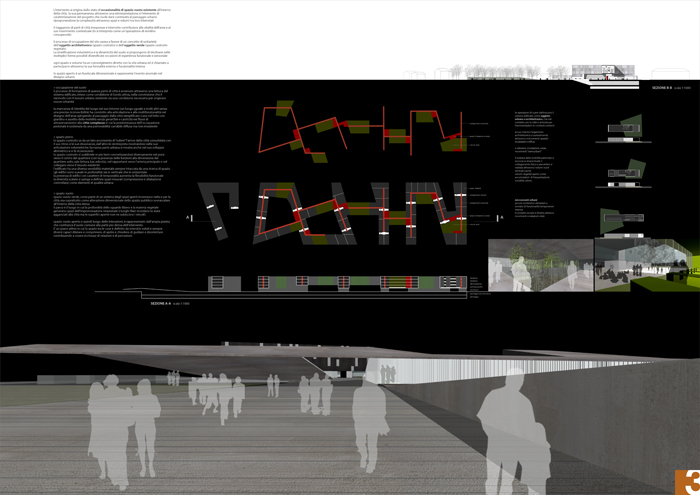 Land occupation
The formation process of this part of the city has been developed through a reading of the building system intended as a condition of the active border, in the conviction that the re-linking with the existing urban fabric is a necessary condition for originating a new urbanness.
The lack of identity of the location on the inside (lack of precise recognition) has led to the articulation and the multi-functionality in the area design encouraging the passing from the simplified city to the complex city in which the predominance of the pedestrian occupation is sustained by a permeability of widespread but not invasive vehicle routes and the building system generates opportunities for urban and social regeneration.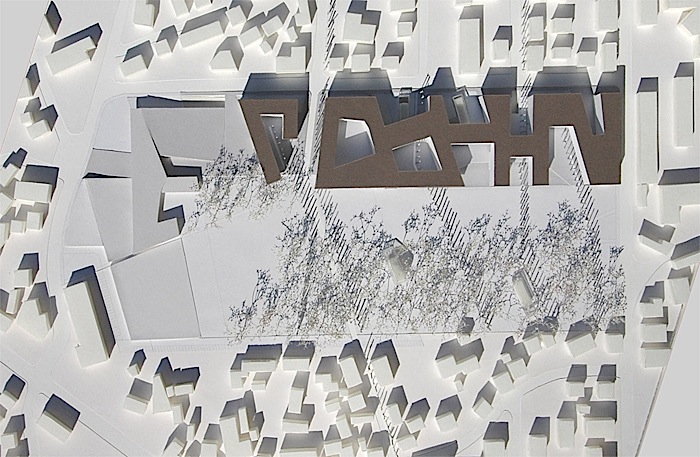 Credits
Pordenone, 2006
Client: La città complessa
Project: Made associati _ Michela De Poli e Adriano Marangon