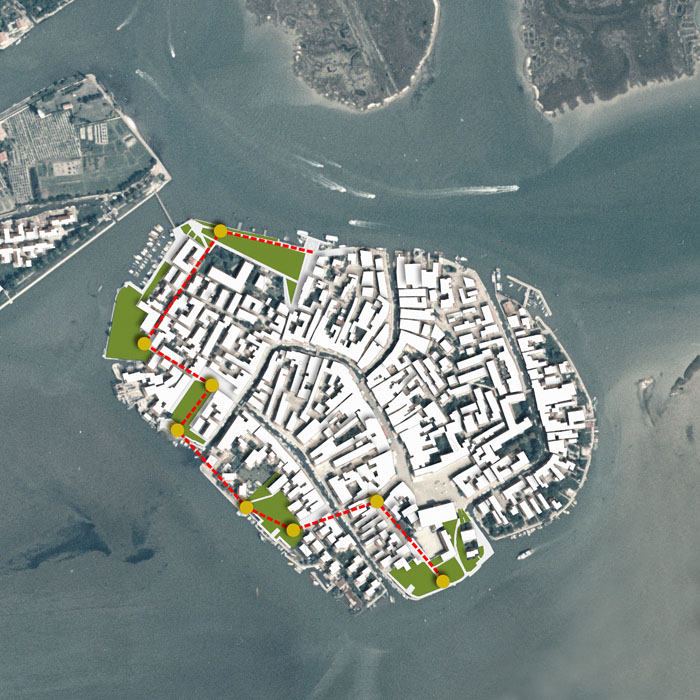 The north lagoon has been the subject of numerous studies including:
Environmental, landscape, and land preservation analysis of the Islands of Burano Mazzorbo, and Torcello under the General Regulation Plan Variant for Venice: landscape and environmental analysis of the territory through the study of its images with the aim of identifying the different characteristics that form its structure to be able to preserve its identity both in conservation and in transformation. Definition of the theme charters: Vulnerability charter, translation of the relationships between functions, physical assets employed through time and current images, Potentiality charter, for the propensity of the land towards certain activities,…Predisposition for guidelines for the preservation and the environmental/landscape evaluation, indications for the Green Plan.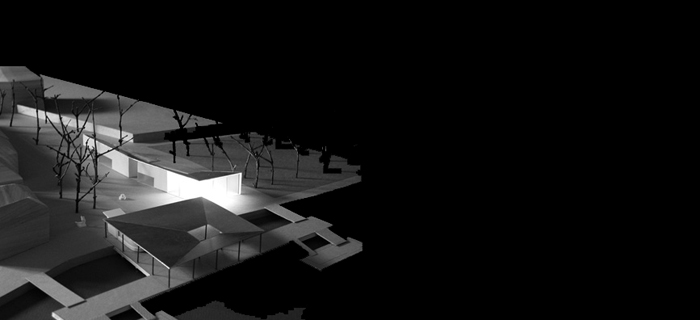 Urban design for joint projects on the Island of Burano*: Cavanella area, Corte Novello, Rio Terà Pizzo Area, Terminal Area e Corte Comare: urban redefinition through indications regarding form, function and relationships between the different research areas with the aim of defining guideline materials for legal elaboration. S.I.C. Relations Report with reference to the EU regulations to assure the maintenance or the restoration, to a satisfactory state of conservation, of the natural habitats and the species of wild fauna and flora of interest to the EU.
- Study of the re-pavementing Plan for the Island of Burano**: report regarding a study of the pavementing plan for the Island of Burano consisting of an analysis of the urban structure, documentary and iconographical analysis, analysis of the green areas, perception analysis, analysis of the use of the urban fabric, flow analysis, pavementing analysis, with the purpose of providing general guidelines to follow in the area of the executive project drafting of the re-pavementing of various sites in the 'Insular di Burano' project (Insulation of Burano).

Credits
Burano (Ve), 2001
Client: Comune di Venezia Insula S.p.a. Urban maintenance company for Venice.
Project: Made associati _ Michela De Poli & Adriano Marangon with *Aldo Bello- architect and **C+S associati