The intervention's starting point is an area in which the presence of buildings consolidated in their use and form (the existing school and a more recent enlargement for use as a canteen/gym) called for the addition of something in just the right measure.
The area is physically located in the centre of the town, a place with a high frequency of pedestrians and bicycles and of vehicle crossings, and for its history, being an emerging point of a memory of the recognised value in the buildings and spaces.

From the high potential of the area the project is proposed as a linking element for the route system and as a recomposition intervention of the fragmentary nature of the existing building.
These aims have been pursued at various levels: in the ground level design, the relationships between the parts, in the relationships between the different functions enabling them to respond not only to the functional and distributive needs of the area, but also adding a reorder of spaces, facilitating the fruition and constructing a system of buildings able to converse with those already there inside the project area and with the external town fabric.
The school's pre-existing fenced perimeter has been broken down to reinforce the participation of the new school buildings.
The two new buildings, one as an extension of the existing school and the other for use as a gym open up towards the outside revealing themselves as objects able to dialogue and in pursuit of a willing interconnection with the surroundings. The use of homogeneous materials and the choice of simple forms contribute to the sense of unity. The new constructions are represented by compact buildings in which a new linking system facilitates the fluidity of the functional relationships in a school structure enlarged in different parts.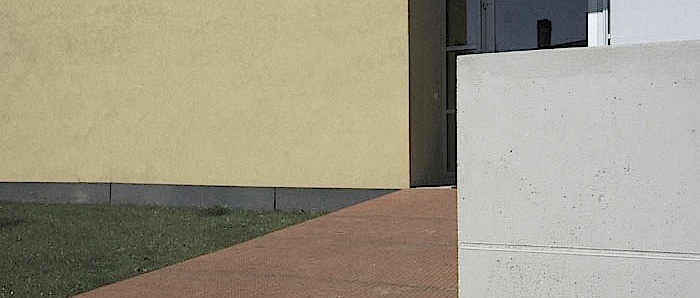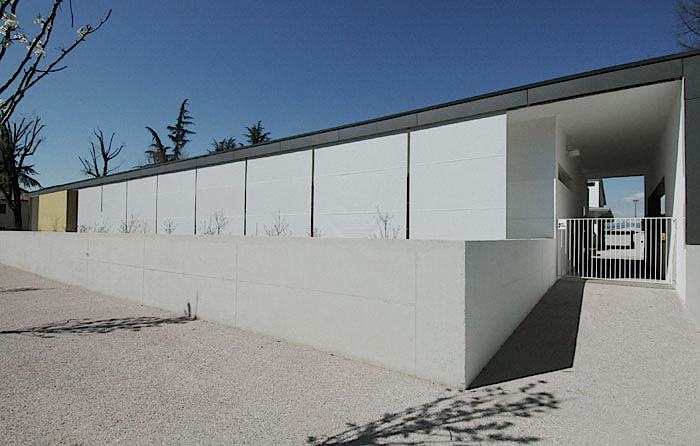 Credits
Paderno di Ponzano Veneto (Tv), 2003
Client: Comune di Ponzano Veneto
Project: Made associati _ Michela De Poli & Adriano Marangon with architect Nicoletta Cecchele e architect Michele Crosato
Structure: Silvano Nascimben
Safety: Francesco Merlo
Area: 3.900 sq.mt
Surface area: 1.020 sq.mt.
Cost: € 1.700.000,00
Photo: Adriano Marangon, Corrado Piccoli